One-third of customers who abandoned a relationship with a company last year left because their experience wasn't personalized enough.
Customers today expect you to know who they are, how they like to communicate, when they've reached out before, how to help them, and the names of all five of their cats.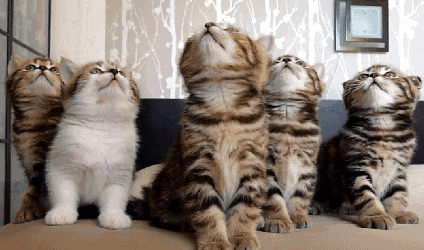 And when you don't have systems and processes that share customer data and support personalized, omnichannel service, you put your CX at risk.
Half of contact center leaders say their biggest concern right now is not having a 360-degree customer view for every step of their journey.
Current state, customers are inundated with forms, surveys, and questions trying to gather intel about them. Yet, too many companies ask questions on repeat. And what's worse, they never actually do anything with the information they collect.
If I have to shell out my name, phone number, and preferred method of communication each time I interact with your company, it only fuels frustration and distrust. I feel unheard. Like I'm giving more than I'm getting.
If I told you I prefer texting as my go-to channel of communication, why do you keep calling me? During work hours? Why'd you ask the question and let me click the little bubble next to the "text me" option?
Frustrations simmer on low, but inevitably boil over when you don't understand and prioritize your customer needs.
We're walking you through the problems of poor data management, and helping you build a plan to fix it.
Siloed data and disjointed experiences diminish customer trust.
When your data is siloed off in disparate systems, and it's not accessible to the team members who need it, your contact center doesn't support a 360-degree customer view. And your agents can't deliver on the personalized experience customers expect.
There's give and take that comes with customer relationships. You have to take subtle hints and clear direction from your customers' behavior and interactions with your brand. Then, you have to give back based on what you find.
But, newsflash: while there's give and take in company-customer relationships, it's mission critical that you give more than you take. You don't breed trust with customers by asking for their preferences, monitoring their conversations, watching what they click on your site, then using it for your own benefit, not theirs (Cough. Facebook. Cough).
You have to deliver on promises and use what you collect about customers to transform their experience for the better. That's how you create lasting customer loyalty.
In fact, many customers don't mind sharing their information with you when they know it will result in a more personalized experience.
Research out of Salesforce found 57% of consumers will share personal data in exchange for personalized offers and discounts. Another 52% would share data to get hit with product recommendations, and 53% would share info for personalized shopping experiences.
Unfortunately, though, too many contact centers still don't have the systems and processes in place for agents to provide personalized service. And, every time a customer encounters friction in their experience, they learn how much a brand actually values them.
Anything less than a 360-degree view of the customer impacts customers, agents, and your bottom line. Giant silos in your contact center (and company) plague your service experience. It's time to fix it.
Low-quality data and disjointed systems won't magically fix themselves. The longer left unremedied, the worse for your CX.
Your frontline agents waste up to 50% of their time hunting for data, finding and fixing errors, and seeking confirmation for data they don't trust.
In a previous role, I watched hard-working agents dig through systems to find info that didn't seem to add up. They'd hop off the phone to ask their supervisor a question, then get sent to another department to find the answer. They'd speed walk across the building, find the dev team leader, and ask the question. Come to find out, the info in their system was wrong all along, and they were right to distrust it. But they had to walk through all these steps just to find an answer for a customer (then fix the misinformation in the process).
And they had to do all of this while the customer steeps in frustration waiting on the other end of the line.
And, almost all of today's customers, some 94%, are frustrated with disjointed experiences when they interact with companies.
It's time to break free of the burdens of bad data management and create a path forward. And that path doesn't just involve cleaning up your dirty data. You move forward by changing your mindset about data, first. Then, by correcting your processes and retooling your systems to work for your agents and customers.
Rethink how your data is created, stored, and accessed company-wide. After all, what good is your high-quality data if it isn't actionable (and accessible) to the agents, supervisors, and leaders who need it?
Some 85% of companies report problems that could have been avoided with a better strategy for managing customer information.
Research shows employees (and outcomes) company-wide feel the problems that come with poor data management.
They manifest into shrinking business results like:
financial implications
inefficiencies
customer suffering
and poor decision making due to little customer insight
Don't fall victim to the glaring issues that come with bad data. Create a full-cycle data strategy to achieve the coveted 360-degree of your customers, so you get insight to improve outcomes.
Use metrics to improve customer happiness (and other business outcomes). Learn how, over here.
A 360-degree view of the customer is a must-have. Here's how to get there.
Plenty of companies feel the impact of inaccurate data, incomplete insights, or analytics trapped under lock-and-key. But the idea of fixing such issues can seem downright intimidating.
Fear not. You're already collecting tons of information and data points relevant to your customers. Every time your agent handles an interaction or a customer presses send on a web chat message, your systems gather helpful intel.
That means, one step of your complete data strategy is already hard at work for you. The next phase means using what you find.
Thomas C. Redman gave his take on data in the Harvard Business Review, "only two moments matter in a piece of data's lifetime: the moment it is created and the moment it is used. The quality of data is fixed at the moment of creation. But we don't actually judge that quality until the moment of use."
Start by evaluating what currently happens when a piece of information is sucked into your systems.
Do your customer interactions feed into your contact center platform for easy reporting? Or, do they live solely in your CRM? Is the info readily-accessible by agents during future interactions?
And, when your agents use the data, how do they use it? Do they personalize service experiences? What about better understand your customers' history?
Ask yourself questions to see where you stand on the data front today. You might find you're crushing it with collecting and storing customer data, but your agents don't know where to find it. Or, they just don't know how to use it. Not everyone is an analytics geek. Staring at tons of percentages and metrics is overwhelming if you don't know what it all means.
Improve communication and visibility into your data.
Companies reap major benefits when they improve communication between those who create the data and those who use it daily to help customers.
"Very often, data creators are not linked organizationally to data users. Finance creates data about performance against quarterly goals, for example, without considering how Sales will want to use them or Customer Service analyzes complaints but fails to look for patterns that would be important to product managers." – Thomas C. Redman for HBR
Redman suggests frontline managers, like you, act as the integration point for more usable data. You help connect the dots between IT and your processes and systems. And, you coach and train your agents to understand what pieces of your customer data mean.
As you seek to understand your data and processes, evaluate the tech you use and how it helps you reach your goals, too. Data cleanup and strategy is in your hands, no new technology required. But, certain tools can aid in your efforts while others can hold you back.
One global study revealed that 85% of organizations experienced more timely and personalized customer communications when they improved their data quality tools.
And, customers don't reap all the benefits when you improve your systems. You see the impact, too. Another 83% of organizations globally say they've seen improvement in employee efficiency after implementing a new data quality solution. And, 82 percent report revenue growth.
You, and your agents, need real-time insights and detailed interaction data to uncover the source of customer issues. Without instant access to quality data and digestible reporting, you rely on your gut to tell you what's going on with your customers. That approach doesn't work. And it certainly doesn't improve customer service.
Rethink your data and get a 360-degree customer view to elevate your CX.
Learn how to use the data you already have in your contact center improve your customer experience. Get the ebook
.
We originally published this post on July 13, 2017, and we updated it with new insight on December 5, 2019.